Rebranding Karl-Müeller Scientific
Medical Supplies Manufacturer
Project Scope
Identity System Design, Website Design & Development, Corporate Profile Design, Copywriting
Karl-Müeller Scientific commissioned Connecty to establish its new brand identity when it progressed from a medical supplies trader to a medical supplies manufacturer.
A rebrand was inevitable to give the company a new look and reposition it to resonate with its new target audiences.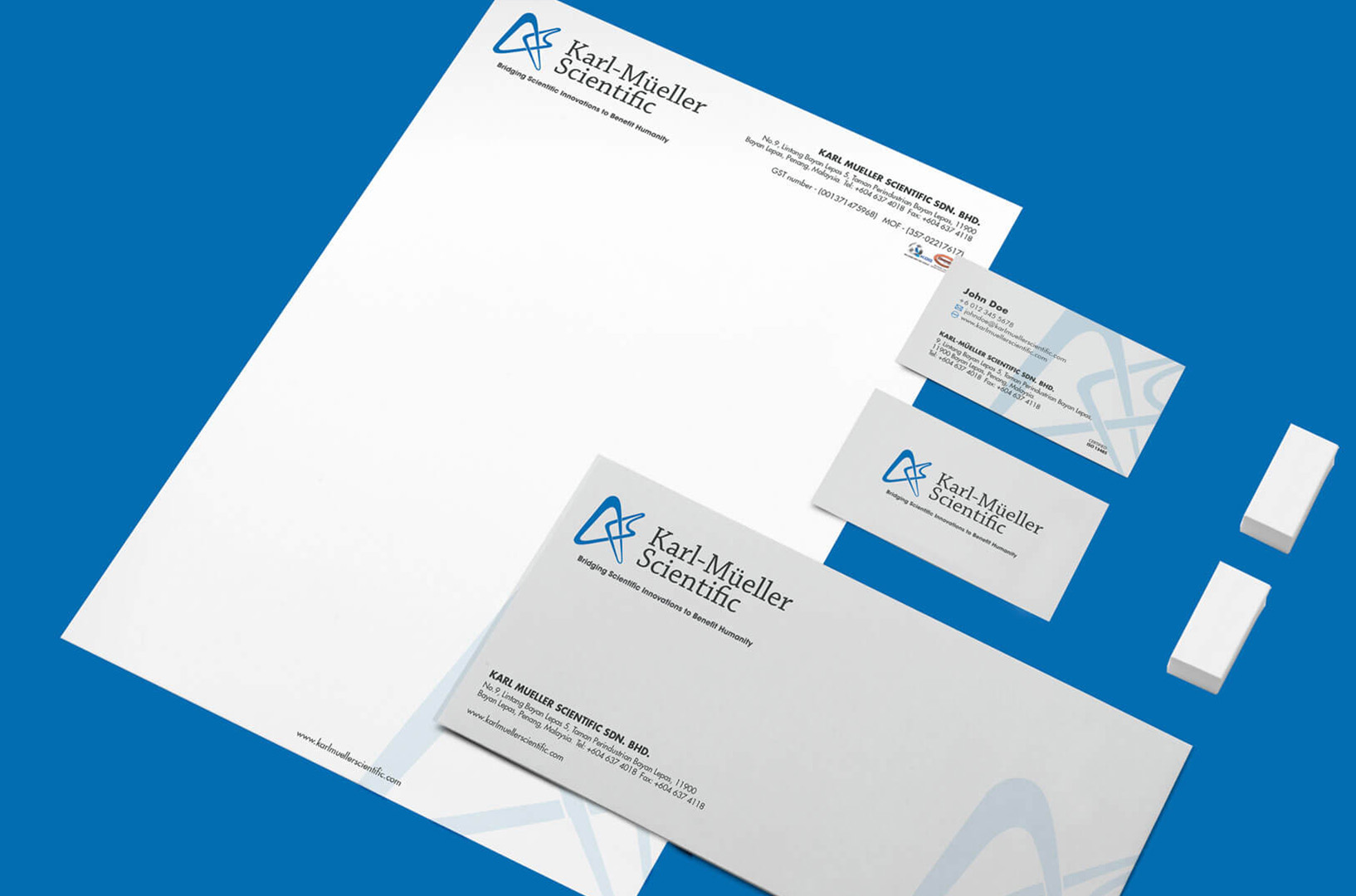 Our Approach
The project kicked-off with extensive information gathering through close collaboration with the client.
Connecty identified the key messages, desired target audiences and creative tone for the rebrand.
Subsequently, a new creative concept was created and deployed for a comprehensive list of sales & marketing materials.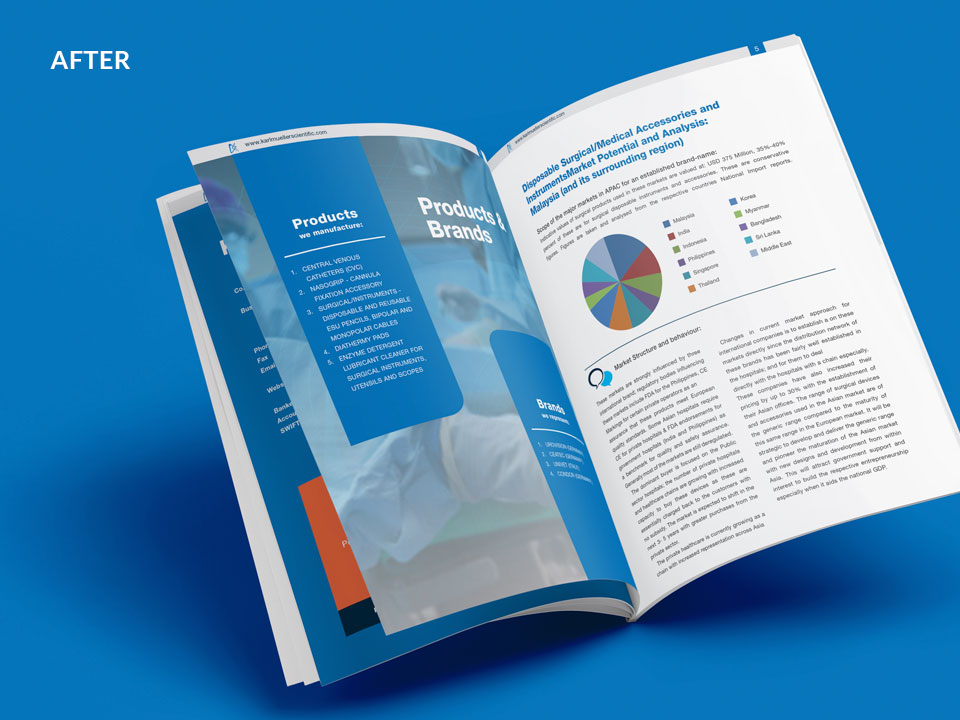 The Outcome
Deriving inspiration from the shape of a biological cell, Connecty implemented a modernised abstract logo with the initials KMS.
A contemporary shade of blue was selected to evoke the emotions of depth, stability, reliability and intelligence.
The new identity was applied to business cards, product fact sheets, company profile, website and other key marketing collateral.
Professional, fast turnaround, and always available when we need assistance. Connecty has been delivering solutions that meet our needs. A fantastic creative partner to work with.
Nerang S. Nagreh
CEO