Branding Penny Essentials
Holistic Health & Wellness Advocate
Project Scope
Logo Design, Identity System Design, Copywriting, Website Design & Development, Marketing Collaterals Design, Social Media Management, Retained Creative Support
Penny Choong, a holistic wellness advocate, founder of Penny Essentials and Savvy Oilers built her brand from ground up without much focus on brand identity.
As her business and community continues to grow at a rapid rate, Penny needed a solid brand identity system to scale her business and to elevate her brand recognition.
In her words…
"I need this to help put structure in the chaos, but the brand identity needs to remain flexible to accommodate future growth".
Our Approach
We started with a series of in-depth discovery sessions, digging deep into Penny's thoughts to identify all the key attributes her brand would embody, her mission, vision for the business and her community, and all the possible future expansion plans she has to grow Penny Essentials.
We synthesized the information gathered and expressed it through stylescapes to ensure we're moving forward in the right direction.
A new logo that conveys elegance, yet shows strength and happiness was crafted. It successfully captures the essence of holistic wellness; a joyful feeling when one has a better quality of life.
The community, Savvy Oilers, led by Penny adopts the identity system of Penny Essentials with a slight difference. We wanted the identity system to be simple for the community to understand and integrate into their existing workflows.
The Outcome
Piecing everything together, Connecty developed all the critical brand touchpoints for Penny Essentials. This includes a new brand guideline, logo, community logo, website, stationeries, marketing collaterals and many more.
When the revamped brand identity for Penny was deployed in January 2020, the Savvy Oilers community had slightly over 10,000 members. At the time (Nov 2021) of writing this success story, the community had grown to over 40,000 members (400% growth).
Today, Connecty remains a core team member of Penny Essentials' operations team, managing the brand's social media postings and overall creative tasks.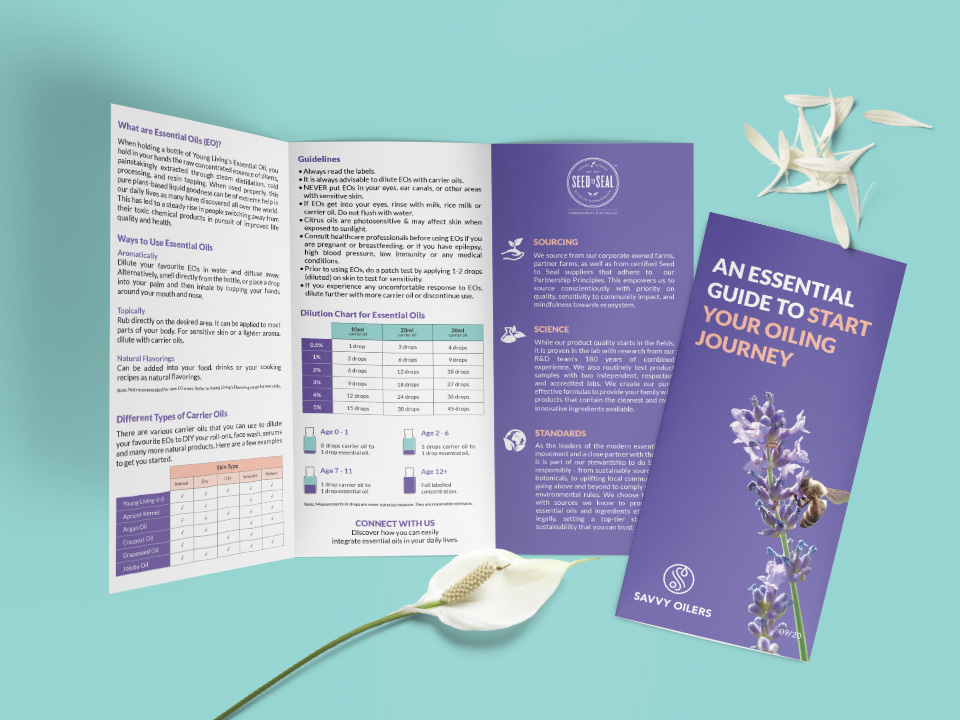 Flexible, creative and committed. Engaging Connecty to assist in building my brand and its marketing assets was one of the best decisions made. I can now focus on critical activities in growing my business.
Penny Choong
Founder